8 Favorite Fried Catfish Spots Around Arkansas – onlyinark.com
We adore fried catfish in these parts. And whether it is a small town, big city, or anywhere in-between, great fried catfish can be found all over Arkansas. Below are my eight favorite spots, followed by 20 reader suggestions collected from my personal blog, The Mighty Rib.
1. Dondie's White River Princess (Des Arc)
Do yourself a favor and head to Des Arc on a Saturday evening to partake in Dondie's buffet. The centerpiece is the never-ending fried catfish. The bins on a busy night are refilled every 10 minutes for the insanely popular, golden, crispy fried catfish. Just being in the restaurant is a memorable experience.
2. The Whippet (Prattsville)
At The Whippet, pleasantly under-seasoned, lightly cornmeal-coated fried strips pair well with accompanying sides, known collectively as "The Set-Up." This includes tomato relish, slaw, hush puppies, and some wildly addictive beans.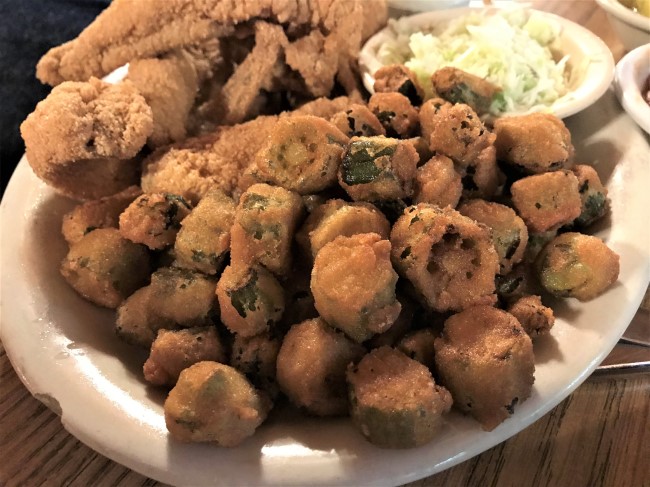 3. JoJo's Catfish Wharf (Mountain View)
Yes, at JoJo's the popular hush puppies are complimentary and the fried okra is crazy good, but it is probably the fried catfish that has brought you through the door. It will not disappoint.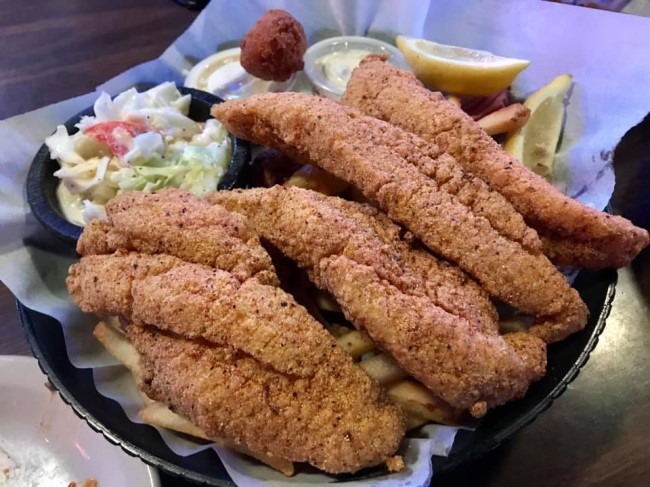 4. Crazee's Café (Little Rock)
I have written extensively about Crazee's Café's fried catfish over the past few years, and for good reason. It is amazing. Thick, generously breaded and well-seasoned pieces of the fish pair well with sweet slaw and hush puppies.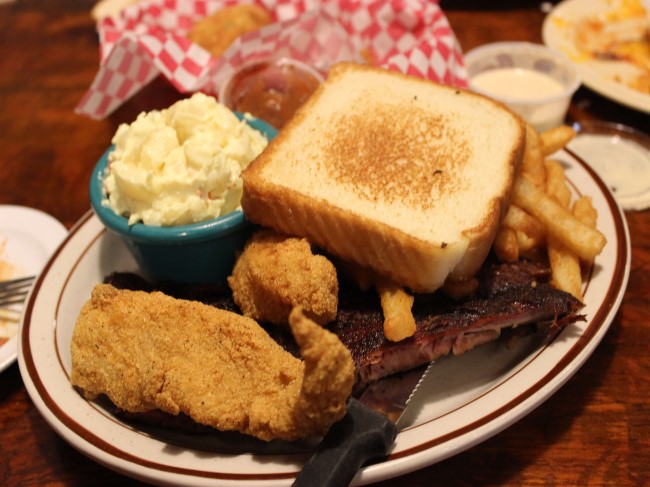 5. Smokin' Buns (Jacksonville)
Like many joints in Arkansas, Smokin' Buns focuses its menu around barbecue and fried catfish, the latter of which has a clean taste and super crispy texture.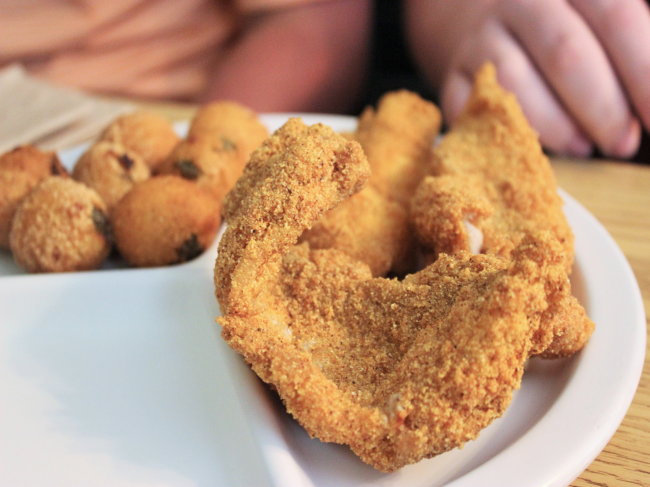 6. Hurley House Café (Hazen)
If possible, go to Hurley House Café for both the fried catfish and cheeseburger. The restaurant has Fish Friday, with a buffet filled with farm-raised, hand-breaded catfish steaks, fillets, and all the trimmings. A drink and dessert are included for the reasonable price of $11.99.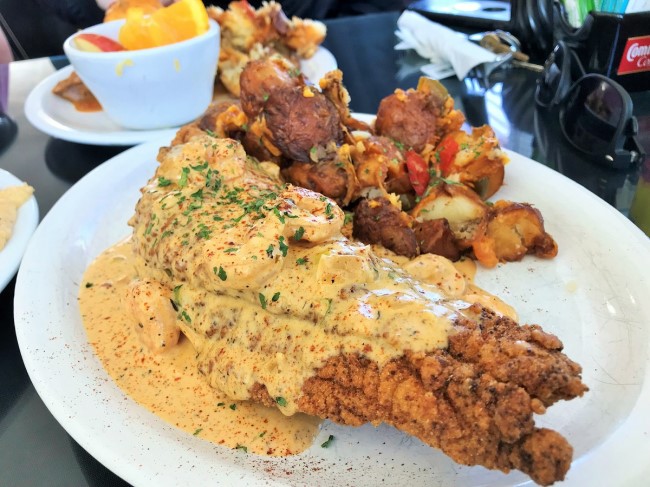 7. Café Rue Orleans (Fayetteville)
The brunch service at Café Rue Orleans offers the most creative entry on this list with its Catfish Tchoupitoulas, a dish that includes an enormous piece of crab-stuffed, fried catfish covered in a seafood cream sauce with a side of cheesy potatoes.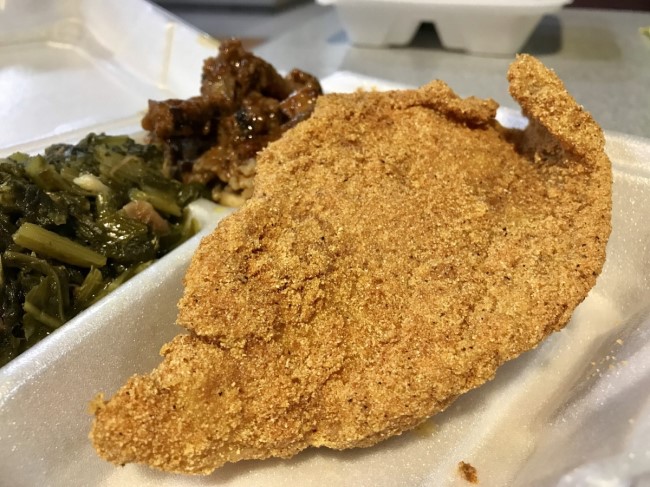 8. Jefferson Regional Medical Center (Pine Bluff)
Jefferson Regional in Pine Bluff is the ultimate unexpected inclusion here, but it absolutely belongs. The hospital does a "Fancy Friday" menu that includes, you guessed it, fried catfish. The sizable pieces of fried catfish are the real deal and go wonderfully with a side of greens.
20 Reader Recommendations:
Lassis Inn (Little Rock)

Catfish Hole (Fayetteville)

Bull Pen Restaurant (DeWitt)

Red's Restaurant (Fordyce)

Woods Place (Camden)

Bubba's Catfish & Seafood (Hot Springs)

Crossroads Café and Catering (Cabot)

Nick's Bar-B-Q & Catfish (Carlisle)

BJ's Market Café (North Little Rock)

Fred's Fish House (Mountain Home)

Brewster's 2 Café (Little Rock)

The Hook Catfish Restaurant (Jacksonville)

Abe's Ole Feed House (Lawson)

Ron's Catfish (Jonesboro)

Seaton's Scott Place (Scott)

Mr. Whiskers (Hot Springs)

Hog Pen BBQ (Conway)

Molly's Dinner (Warren)

Southern Girls BBQ (Pangburn)

Bobby's Café (North Little Rock)